December 29, 2002
Today our thoughts and prayers go out to the Tarkovsky family. We wish them a wonderfully blessed year ahead!
Shortly after Andrei Tarkovsky's passing away on December 29, 1986, Akira Kurosawa spoke about him to the Japanese press—in very affectionate terms. We are pleased to present the first-ever English translation of Kurosawa's remarks. [ Read them here... ]
The radio programme Andrei Tarkovski ou le son de la terre is now available on-line, via the website www.franceculture.com. This interesting production is in the French language, but non French-speaking audiences may still enjoy some familiar music from Tarkovsky's movies; Russian-language monologues are also featured. Check it out! The programme is a co-production of the Tarkovski Institute and the Atelier création radiophonique.
We often get email from people who wish to attend film school and ask for our advice. You may be interested in reading what Andrei once had to say on the topic. His view was that you cannot teach a person the art of cinematography any more than you can teach him to be a poet. But if you're bitten by Cinema, you're already halfway there. [ Read More... ]
See what Andrei said about Solaris and Polanski's Macbeth back in 1973. [ Read it... ]
When Sergei Parajanov was in jail, he received correspondence from Andrei. Here at Nostalghia.com we tend to esteem Mr. Parajanov very highly. He was a true Artist, a real Gentleman, a man with a wonderfully warm and inspiring personality. So, when we come across correspondence like this, however trivial it may seem to most people, it immediately grabs our attention. [ Read letter... ]
Those of our readers who can read Russian may be interested in our new initiative: The Nostalghia.com Graphical Russian-language Bibliography. This section is still very much in its infancy, but there is already some interesting material there. ADSL or Cable Modem recommended. Happy hunting!
December 21, 2002
The Pacific Film Archive, Berkeley, U.S.A., will be showing Ivan's Childhood, Andrei Rublov, and Mirror January 9 to 12. See the Pacific Film Archive Calendar, here.
Marina Tarkovskaya's book Oskolki zerkala has been translated from Russian into German. Splitter des Spiegels has been slated for release early next year (edition ebersbach, Berlin). Cf. this announcement.
Erland Josephson's stage play En natt i den svenska sommaren (A Night in the Swedish Summer), currently playing at Dramaten, Stockholm, has been very well received by critics and audiences alike. The play, directed by Eva Bergman, is based upon the 1985 shooting of The Sacrifice at Fårö. The scenario: a Swedish film crew by the seaside, waiting for The Russian to make up his mind. The cast is waiting, the producer is agonizing, the interpreter is interpreting, the budget slowly evaporating. The Russian is also waiting... waiting for dark, that elusive darkness hiding somewhere behind the summer light, a darkness that doesn't seem to come... Says Erland, in a piece he wrote for the programme booklet, "It takes courage to shoot. It takes courage to wait." The play reaches the end of its run on February 15, so catch it before then. Photos, courtesy of Dramaten: [ The Producer, The Russian, The Interpreter | The Actress, The Russian | synopsis, cast, crew ] (That is actually real water they're walking on). Thanks to Kerstin Eriksdotter for having provided us with frequent updates on this project. The play was also staged in Moscow by Mark Rozovsky shortly after the start of glasnost. Mr. Rozovsky called it "a tribute to a great Russian director, Andrei Tarkovsky, and a great Jewish intellectual, Erland Josephson." Erland was kind enough to send this greeting to Nostalghia.com...!
Italian-American synthesist Victor Cerullo has just released a CD, Visions — A Homage to Andrei Tarkovsky. More details in our Tributes' section.
Further to our December 17 news item on the National Film Theatre (NFT), London, screenings of Stalker: Barnaby Weiler informs us that the NFT was not able to show the promised "new print." An older print was shown; subtitles were less than desirable: positioned 1/3 from the bottom of the screen, with misspellings and much missing dialogue (subtitles were ©1981, perpetrators unidentified). The print was otherwise quite acceptable, with little noise even at reel change.
In other news, Robert Bresson's Les Dames du Bois de Boulogne has been officially announced for March.
December 18, 2002
Independent filmmaker Stan Brakhage, a self-confessed fan of Andrei Tarkovsky, gives an at times hilarious account of his encounter with Tarkovsky at the 1983 Telluride Film Festival:
After the panel, they had arranged for Tarkovsky to see some of my films. I had warned [festival organizer] Bill Pence that he might not like my films and I was nervous about showing them. All they could arrange, under the circumstances, was a little room in the old Sheridan Hotel. It was about 6 feet by 10 feet and it had in it a brass bed, a bureau on which the projector sat, and eight people: The projectionist; next to him on the bureau, the Polish animator Zbigniew Rybczynski, who won an Oscar this year for his short Tango; a Russian student of film and Tarkovsky's assistant, Olga, a plump, sweet, charming girl; then I sat in the corner, as far back as I could get; and next to me Tarkovsky; then his wife; and then, since the only room left was the bed, Jane and Zanussi lay down on the bed. [...] The first film was Window Water Baby Moving. First of all I got nervous because Olga, who is teetering over me on the bureau, begins to sway. I've seen people faint at that film and I don't know, maybe she's never seen childbirth before. And then I see Tarkovsky's wife averting her face from the screen at times as you get to see some of the more explicit details of childbirth. So first of all I'm afraid that somebody's going to faint. And then I'm afraid that I'm going to have insulted his wife. [...] So I'm getting very nervous, but I didn't expect what actually happened. [ Read More... ]
December 17, 2002
The National Film Theatre (NFT), London, England, is screening Stalker on December 19 and 21 [ screening information ]. According to the programme, this was to be a new print from Sozvezdie and the Ministry of Culture of the Russian Federation. However, we have received unconfirmed information to the effect that one or both of the above institutions have since backed out, and that an old print will thus have to be screened instead. We will try to bring you information on the condition of the print immediately after the first screening. Thanks to Barnaby Weiler for notifying us of the screening dates.
On the Bresson front: It appears that the Criterion Collection will be the first to release a Robert Bresson film on an English subtitled DVD. The title is Les Dames du Bois de Boulogne (1945). This cover scan appeared on various newsgroups yesterday. An official announcement from Criterion should be imminent.
December 13, 2002
The 2002 European Film Awards event was held in Rome on December 8. Tonino Guerra received the Lifetime Achievement Prize, for extraordinary contribution to European cinema. The award was presented by European Film Academy President Wim Wenders and Jeanne Moreau. In his thank-you speech, Mr. Guerra spoke partly in the Russian language, paying tribute to Andrei Tarkovsky. Thanks to Petr of Nostalghia.cz for the update.
There is currently only a handful of film critics who still have something interesting to say. Jonathan Rosenbaum is one of them. In a recent Chicago Reader review of a Hollywood movie, Mr. Rosenbaum mentions Andrei Tarkovsky. So, we thought you might be interested in reading the review... it may be found here. Thanks to Jim Holland for submitting this link.
Read what Emmanuel Carrčre said on the topic of Andrei Tarkovsky's Stalker, in October of 1981... located here.
On November 12, we reported that France Culture (FM 93.5 MHz) was to broadcast a programme co-produced by the Tarkovski Institute and the "Atelier création radiophonique" entitled Andrei Tarkovski ou le son de la terre. The broadcast date has been changed. It is rescheduled for December 22, at 10:38 pm. Again, the programme should be available online seven days after the broadcast, via www.franceculture.com
The detailed programme for the upcoming Tarkovsky cycle at Castro Theatre, San Francisco, December 27 to January 8, is found here. Nostalghia appears to be missing. Surprisingly, Andrei Rublov is listed at 205 minutes (i.e., this must be the "Scorsese print"!).
There is some speculation in various on-line discussion forums as to exactly what "still not officially announced Tarkovsky title" might be coming down the pipe from Criterion, as suggested in our October 5 news item. Just to put it all to rest, we state here, for the record, that this comment referred to the (now officially announced) 1956 film-school short, Killers.
December 11, 2002
Yesterday we attended a press screening of Solaris at the magnificent Castro Theatre, San Francisco. The print appears to be similar to, or identical to, the one screened at Nuart, L.A.; see report by Doug Cummings in our November 25 news column. It did indeed have its share of nicks and scratches. It is however eminently acceptable. This reporter has seen Solaris numerous times, both in theatres and on broadcast TV, but never before with such vibrant colors. Cummings reported soundtrack problems at Nuart - no such problems were apparent at Castro, suggesting local audio problems at Nuart. Solaris is best enjoyed on the big screen. By all means get the DVD, but do not miss this rare opportunity; Solaris opens December 27 at the Castro Theatre, San Francisco.
Our readers in the New York area may enjoy Solaris on the big screen December 13 and 14, at the Brooklyn Academy of Music, BAMcinématek. Be there!
On the DVD front: We have received letters from several readers who have noticed a difference between the way RusCiCo renders the monochrome sequences of Solaris and the way they are rendered by Criterion. In the Criterion Edition, monochrome sequences appear in vibrant black & white [ screenshot ], while RusCiCo, on the other hand, shows them with a beautiful blue tint [ screenshot ]. Some ask if Criterion's transfer is not a disservice to some specific aesthetic choice of Tarkovsky's, knowing his deliberate use of color reduction schemes in Nostalghia and The Sacrifice. We asked Criterion to comment on the issue. Their response is as follows:

From: Criterionco/Issa Clubb
To  : Nostalghia.com
Date: Mon, 9 Dec 2002 17:34:45 -0500
Subject: Solaris Tinting Issue

In the film-to-tape transfer of Solaris, we were faced with a dilemma 
regarding the black-and-white sequences. Contrary to what viewers have 
seen on previous video versions, the black-and-white sequences in the 
actual film elements do not have a pronounced blue cast. Creating a 
monochromatic blue tint in those scenes would have required a 
significant alteration of the filmed image. Before taking such a 
drastic step, we always seek guidance from those in a position to know 
more than we do. We consulted numerous Russian film scholars and 
cinematographers, but in this case, the final authority was the film's 
director of photography, Vadim Yusov. He told us that the scenes were 
shot in black and white and that no additional blue tints had been 
added to the scenes in question.

There were a few notable exceptions to this, where the film element did 
in fact have a darker, more pronounced blue cast. These all involved 
the representation of video screens in a larger space, and we did our 
best to accurately represent what was on the element in those cases.

We can only speculate as to how or why the blue tints have appeared in 
previous versions. A number of the experts we contacted suggested that 
the blue cast in positive prints may have resulted from printing 
black-and-white footage on color film stock. Another contributing 
factor could be that the black-and-white material had faded toward 
blue, something we learned Soviet film stock of the era has tended to 
do. There has been one recent transfer made from the same elements that 
Criterion used, but clearly the technicians decided to exaggerate the 
blue cast. After consulting with Mr. Yusov and numerous Russian film 
scholars and other cinematographers, we are persuaded that that was the 
wrong choice.

During the San Francisco press screening, this topic was an object of intense scrutiny. Close viewing revealed the following facts concerning the monochrome sequences: (a) The RusCiCo transfer is overly blue; no sequence in the recent Kino 35-mm theatrical release has such a pronounced blue tint. Either RusCiCo took artistic liberties, or they have, in ignorance, not paid sufficient attention to gamma issues during the various stages of transfer from source to MPEG2. (b) Some monochrome sequences consist of multiple monochrome scenes edited together. Successive scenes within a single sequence tend to have very different, inconsistent tints (or "temperatures"), varying from almost pure grayscale, to a slight bluish-gray tint, to a greenish tint, to a more washed out grayish yellow. If this plethora of tint schemes was intentional, it is indeed curious that Tarkovsky has never made any mention of it. (c) Whenever black & white projection monitors are imaged using color stock (i.e., within a color scene), objects shown within the monitor frame do have a somewhat bluish character, presumably due to the way color stock responds to this particular kind of scene.
December 9, 2002
Our schedules last week unfortunately kept conspiring in preventing us from taking a closer look at the excellent new Solaris DVD from Criterion. A preliminary review (a more detailed review including a comparison with the theatrical print is forthcoming) made at least one thing clear: this is the version to get. Although the RusCiCo DVD is very good, the Criterion version is sharper, its colours clearer, its framing including more of the original picture area. We again refer to DVDBeaver's comparison page. A very interesting feature of the Criterion edition is the supplementary set of 9 scenes Tarkovsky removed from the final cut, including the scene well-known from stills reproduced in many books throughout the years: the mirror room sequence. One tiny complaint we have is a small translation error in the Stanislaw Lem interview: he didn't say "You idiots!" What he did say was "You are an idiot!" (to Tarkovsky!) Must have been some scene...

December 6, 2002
It's official: Andrei Tarkovsky's student film The Killers will be included on Criterion's two-DVD set to complement the film versions by Robert Siodmak and Don Siegel. This triple-feature presentation is scheduled for release on 28 January 2003. More details can be found here.

December 4, 2002
Andrei Tarkovsky's Solaris opens December 27 at the Castro Theatre, 429 Castro Street in San Francisco. For showtimes and ticket information, please call (415) 621-6120 or visit the Castro Theatre's web site. We hope to bring you some early impressions from an upcoming press screening.

December 2, 2002
The Turner Classic Movies Channel (TCM, USA) is airing Nostalghia on December 6 at 2:00 a.m., and Stalker on December 27 at 2:15 a.m.
The Chicago Reader reports that the Music Box Theatre in Chicago will be showing the restored print of Tarkovsky's Solaris some time in early 2003.
We have acquired the URL www.robert-bresson.com and are hard at work constructing a separate Bresson web site for you. This work is being done in association with Doug Cummings of Chiaroscuro. Next year should be an exciting one, as far as Bresson on DVD is concerned; the new web site will in part be used to keep you informed on the latest developments - we also hope to act as a watchdog in regards to DVD quality control. Contributions of any relevant materials will be gratefully received. The URL is not yet active, but stay tuned for updates.
We need help from our more technically inclined readers. Steffen Bieker of Germany is having some concerns regarding the Artificial Eye Sacrifice DVD. Does this screenshot indicate a possible problem with the disc's video encoding? Note the horizontal lines streaking through the image. The effect can be suppressed by enabling a BOB-filter when using DVD-playing software. It can also be suppressed by watching the movie on a non-progressive scan TV-set. This graphic shows the credits, progressive vs. interlaced (screenshots were generated under WinDVD - they look identical under CinePlayer). The problem does appear less apparent, by virtue of being more blurred-out, in interlaced mode. In progressive mode there is a black line at the top of the 'S' at 'Svenska' and a black line at the top of "presenterar". This does not appear to be a manifestation of the chroma upsampling error. (This is the bit rate analysis.) Steffen, who sees this phenomenon in progressive scan mode on software players as well as stand-alone DVD players, suspects that this effect may be due to some low-level encoding-error. If this is indeed the case, the title (which is truly excellent in every other respect) should presumably be recalled and reissued with the problem rectified. But, the jury is still out on this. We invite our more technically inclined readers to shed some light on the issue for us. Anyone?
November 25, 2002
The Brooklyn Academy of Music, BAMcinématek, will be presenting a film festival honoring Andrei Tarkovsky and Aleksandr Dovzhenko, December 5-19, 2002. The venue is BAM Rose Cinemas, 30 Lafayette Ave, Brooklyn, NY. For more info visit the BAM web site or call Lorène Ganet, Brooklyn Academy of Music, Tel.: 718-636-4123 x6. [ publicity still 1 | publicity still 2 ].
David Hughes (aesthetesia.com) informs us that Robert Bresson's Diary of a Country Priest will be screened in Los Angeles as part of Laemmle Theatres' Kino International Collection - 25 Years. Screenings take place January 11-12 and 18-19, 2003. Time to count those frequent flyers' points...
Wired Magazine carries an article about Stanislaw Lem this week, Solaris, Rediscovered. It appears that Hollywood has made yet another film based upon the Lem novel (the previous one being Event Horizon (1997)). From what we can gather, they have actually retained the mistranslated names "Rheya" instead of Harey and "Snow" instead of Snaut, implying perhaps a somewhat pedestrian approach to the project.
Doug Cummings gives us some impressions from the ongoing Tarkovsky Solaris event at Nuart Theatre, West Los Angeles:
I saw "Solaris" at the Nuart on Friday. I was a little disappointed by the print quality - it definitely had its share of nicks and scratches, the soundtrack has an early buzzing, and it was a bit faded - but seeing the film on the big screen was still a great experience. This time around, I couldn't help noticing the similarity in Tarkovsky's mise en scène in the final shot with Kris and his father to Rembrandt's famous "Return of the Prodigal Son" painting. The POV and figure positioning is dead on. Has anyone else ever noted this similarity? [...] [T]he original painting is owned by the Hermitage, Saint Petersburg.
November 22, 2002
The DVDBeaver has received his copy of Criterion's Solaris and posts some preliminary impressions. The disc looks like a winner...

November 21, 2002
We have for several years been longing to see the works of Robert Bresson released on DVD. Many of our readers are well aware of the fact that Tarkovsky and Bresson were personal friends, and that Bresson was one of the co-founders of the Institut International Andreï Tarkovski. We recently approached New Yorker Films (the main rights' holder in North America) asking them about their plans in regards to releasing Bresson on DVD. We received an understanding response from their President, Mr. Dan Talbot:

[...]   Bresson is a world master and he should be more available through 
DVD.  We are relatively new in the field of DVD.   So far we have put out 
30 DVDs, and in 2003 we hope to put out roughly 20 new DVDs.   Among them 
we hope to put out two Bresson titles - A MAN ESCAPED and LANCELOT OF THE
LAKE -  probably toward the end of 2003.  Economics aside, the  issue  is 
getting quality  material from which to make masters for the DVD releases. 
We've started this process. [...]

New Yorker has promised to keep us posted on the progress, so stay tuned! We also recall in passing that Criterion has already mentioned in a public forum a possible 2003 release of Diary of a Country Priest and/or Les Dames du Bois de Boulogne. In other recent correspondence with New Yorker Films, we have been informed that, in a new development, they no longer distribute the Ozu titles. We are currently working hard trying to find out exactly who is the new rights' holder. Finally, New Yorker Films tells us that they have L'Atalante, Shoah, The Boys of St. Vincent, and a re-release of The Decalogue scheduled for 2003.

As mentioned in our October 14 news item, the Nuart Theatre, West Los Angeles, will be screening a new 35 mm print of Solaris in a one-week engagement from Friday, November 22 (tomorrow) to Thursday, November 28. The blurb reads:
SOLARIS (USSR/1972, 167 minutes). To celebrate the film's 30th anniversary, Kino International and Landmark Theatres present the complete, uncut version of Andrei Tarkovsky's SOLARIS, featuring a newly revised and more articulate English translation along with high-quality LVT laser subtitles. SOLARIS opens its exclusive one-week L.A. engagement at the Nuart Theatre on Friday, November 22.
November 20, 2002
Artificial Eye in the U.K. reports that they will be releasing Nostalghia on DVD (PAL/R2) on January 27, 2003. It will be a two-disc set, and the second disc will include... you guessed it: Tempo di viaggio (1983, 62 minutes). This will be the first time ever Tarkovsky's Tempo is seen with English subtitles, outside of Cannes [ screenshots ]. Disc 2 will also include Donatella Baglivo's "making of" documentary Andreij Tarkovskij in Nostalghia (1984, 90 minutes) [ screenshot ].
Artificial Eye also tells us that delivery of the new version of Mirror (see October 18, 2002) should take place on November 26. The new discs will then immediately be sent out to those who have mailed their defective discs in to the Artificial Eye Film Co Ltd, 14 King Street, London WC2E 8HR, England / Att.: Steve Lewis. Once we obtain a complete cover scan of the reissue, it will be posted here. This should help you identify which version you are holding in your hands if you are trying to purchase the disc in a regular store.
November 16, 2002
Our readers will most certainly find the Tarkovsky photo exhibition at the Russian Museum of Film to be of interest. While the photos are exclusive to the Russian section of the site, there is also an English section. Do check out the Art department for an interesting Romadin Solaris production design graphic (see our own production design section for another Romadin). We note that the director of the Museum is the selfsame Naum Kleiman who worked with Criterion on Solaris (see our November 13 news) and Ivan the Terrible. Thanks to Gregory Meshman for pointing us to this site! Unfortunately, the site is hosted on a transient server, so try again later if connection fails.
While we are still in Russia... A new book was published last month in Ivanovo: Andrey Tarkovsky's Days in the Ivanovo Region [Ivanovo Committee for Culture and Arts, Ivanovo, Russia, 208 pp., 2002]. This is a collection of articles and essays by local scholars, educators and organizers of the April 2002 anniversary activities in Ivanovo and Yurievets (see our earlier coverage). An interview with N. Burlyaev (Ivan in Ivan's Childhood and Boriska in Andrei Rublov) is included, as well as the reminiscences of those who met with Tarkovsky in the late 1970s during his visits to Ivanovo and Yaroslavl for the first showing of Mirror. There are also a few amateur black-and-white pictures of Andrei and his wife, taken at that time. Since it is meant primarily for the local community of Tarkovsky fans, the circulation of the book is only 150 and the layout is somewhat on the modest side [cover scan]. A genuine collector's item, in other words! Thanks to our longtime supporter Eugene Borzov in Ivanovo for notifying us of this publication.
November 14, 2002
In our October 14 news column we commented on the fact that the upcoming Criterion Edition of Solaris is listed as being 169 minutes in duration, while the director's cut is known to be 166/167 minutes. In a follow-up to yesterday's Q & A, we asked Criterion to comment on the length issue. Their response was swift, and it clarifies the situation. So, without further ado...:

To  : Nostalghia.com
From: Criterionco.com
Date: Thu Nov 14, 12:05pm -0500

[...] thank you for catching that mistake.  Our  version  is  the  166
minute version.  Our transfer spanned two tapes and when [we] added up
the time for our RT, [we] must have  included  the  overlap.   In  any
case,  it  is the distribution version you've seen.  Please be sure to
alert your readers to that, and we'll  fix  the  packaging  in  future 
pressings.  [...]

November 13, 2002
The much-anticipated Criterion Edition of Solaris (DVD, R1) is scheduled for release in just a couple of weeks, and excitement is mounting. Issa Clubb and Stephanie Friedman, both intimately involved in its production, respond to our mainly technical questions in the following Q & A.
Nostalghia.com: Did you fly to Russia to make the transfer?

Criterion: No, we shipped the film from Moscow.

What were the source elements used? Who owns them and where were they found?

We used Mosfilm's low-contrast 35-mm element.

Who was your contact, that opened up the vaults to you? Has Criterion been known to the Russians previously?

The previous 2 questions have a joint answer: Our agents in that relationship have been Joan Borsten and Oleg Vidov of Films by Jove.

How did you find out about the outtakes? I.e., did the Russians know already ("Yes, yes, we have 9 outtakes. Here. Take them!") or did someone start looking at their request and only then came up with 9 bits? Or were the 9 outtakes taken straight from the longer First Cut of the movie which still exists?

Originally we found that Naum Kleiman, who is usually considered the premier Eisenstein scholar, had the outtakes in his archives. Then he did some digging at Gosfilmofond and found that they had a better quality print of the entire original version. Ultimately we decided that the differences were not great enough to merit including the entire original version on a third disc, which would have added ten or twenty dollars to the cost of the set. Especially considering that it's not a "director's cut" but rather the opposite.

Is the master Criterion is using at all based on the old D1 master used by Image Entertainment for their old laserdisk?

We do have a copy of that master and referred to it, but we didn't base our transfer on it.

Were there even more materials available in an unedited and/or unsynchronised-sound condition?

Not that I know of.

How did you decide on timing/colour balance? Did you view a print of some established authority? How does one select such an authoritative print for viewing? Did you work with any of the crew (Yusov?) during the transfer to check the look? Is this something you would do in general anyway? Who was overseeing the transfer, and where was it done?

Again, a joint answer: In the case of Solaris we weren't really satisfied with any of the source materials we had at our disposal, and so we did a lot of research, speaking with Russian cinematographers and film scholars, notably with Yusov to a certain extent. One thing that came to light in these discussions is that Soviet black and white film stock of the era tended to degrade, attaining tints that were not originally there. So some of the black and white footage, which home video viewers might be used to seeing with a slight color tonality, has been rendered in pure black and white. The print from the original version bears this out as well. I think this is the primary thing that people will notice as being different from previous transfers, other than overall sharpness. (Footnote: Color timing, specifically, is something that happens in the stage of printing the color film positives from the camera negative and so doesn't really apply here. Color balance is the appropriate term here.)

How did you arrange for the interviews included as extras? Did you fly into Russia to conduct these?

Actually, no, a wonderful Russian DP, Anatoly Ivanov, who was already friends with Yusov and Artemyev, conducted them for us in Moscow based on questions we provided. The Bondarchuk interview, in particular, has a very nice look to it.

Who is the copyright holder for Solaris, and how/when did Janus Films/Criterion obtain the DVD rights?

The copyright holder is Mosfilm. Generally we don't discuss the actual nuts and bolts of negotiations.

On other titles: Regarding Andrei Rublov, because of its importance (in lieu of RusCiCo's shorter version, which is now the version seen in the whole world outside the USA), are you doing a new anamorphic transfer of it? We note that you are re-doing your older versions of Truffaut's The 400 Blows, and Cocteau's Beauty and the Beast.

While I don't deny that this could be a worthwhile thing to do, it's not something that's planned for the near future.

What is the status of Ivan's Childhood? Is this project still on?

Yes, we still have the rights to Ivan's Childhood and expect to release it at some point, hopefully sooner rather than later. We announced it as "Coming Soon" at one point, but unfortunately we confirmed problems with our master. We'll have to retransfer, which as I'm sure you can imagine can be a lengthy process.

Can we expect any other Tarkovsky titles from Criterion, such as Stalker? If you came up with the first version of Stalker (the version that got ruined in the lab) - or at least large portions of it (these elements actually still exist) - and the outtakes - you would probably have a small bestseller on your hands...

Unfortunately Ivan's Childhood is the only other Tarkovsky we currently have the rights to, besides Rublov of course. I would love to be able to put out a special edition of Stalker. I just saw it again on the big screen at the Walter Reade retrospective and it really is a masterpiece. But currently there's no way for us to do that.
Nostalghia.com wishes to thank Criterion (in particular, Issa and Stephanie) for taking the time to reply to our nerdish questions. This interview is ©2002 Nostalghia.com; it may not be reproduced without the express permission of Trond T. and Jan B.; it may be quoted in part, provided credit is given to Nostalghia.com.

November 12, 2002
Please be reminded that Tarkovsky's 1965 radio drama Turnabout is being aired tomorrow, November 13, by German radio station NDR Radio 3. Details pertaining to the broadcast can be found here, on the NDR Radio web site (see also our August 24 news item).
We have just received the November programme of the Institut International Andreï Tarkovski. We provide a rough English translation below [Original French, PDF].
France Culture (FM radio station, 93.5 MHz) is broadcasting a programme co-produced by the Tarkovski Institute and the "Atelier création radiophonique" titled Andrei Tarkovski ou le son de la terre. The date is Sunday, 17 November, 10:38 pm. The programme will be available 7 days after the broadcast via www.franceculture.com
The Finnish composer Kimmo Hakola created a work inspired "directement" by Andrei Tarkovsky's poetry, and especially by his last film The Sacrifice - for soprano, violin and ensemble (commissioned by L'Institut de Recherche et Coordination Acoustique/Musique). Performance 11 December at 08:00 pm at the Forum des images.
At the Cinema Reflet Médicis at 5, rue Champollion - Métro: Saint-Michel, Cluny - there will be a repeat of the Tarkovski retrospective beginning 19 November, from the same prints shown recently at the Centre Pompidou. Other retrospectives in other cities: Valence, 20 November - 3 December, Orléans 4-17 December, Bordeaux 18-31 December, plus other cities through the year 2003.
Elégie de Moscou (Moscow Elegy), the Alexander Sokurov documentary about Tarkovsky will be shown on cable channel CineCinema Auteur on 13 November at 03:05 pm.
November 9, 2002
Filmmaker David Tausik was kind enough to share with us the following anecdote.


To  : Nostalghia.com
From: David Tausik
Date: Wed, 30 Oct 2002 15:07:14 EST

While I was shooting a film in Moscow I heard a  good  anecdote  about
Andrei  Tarkovsky that also helps sum up how I feel about his work.  I
was making a Roger Corman film called Haunted Symphony.  It was set in
the 1870's, so there was a lot of fire in the film:  candles, torches,
fireplaces, immolated peasants -- all set on an  old  tinderbox  of  a
soundstage  at  Mosfilm  Studios.   The  studio  manager, an old-timer
there, was apparently worried that I  might  be  a  madman  intent  on
burning  down  their  complex, and my translator couldn't convince him
otherwise.  I finally confronted him face to face,  and  he  confessed
that  they  were  nervous  wrecks when it came to fire ever since 1971
when Tarkovsky had, without anyone's  permission,  launched  a  rocket
ship  on  the  very same sound stage and nearly burnt the studio down.
I'm told that even after all  the  fire  trucks  left,  Tarkovsky  had
remained unapologetic.  He felt it was an "artist's right."

That is the sort of man I fantasize about being but  could  never  be:
unmindful   of  the  studio,  unconcerned  about  whether  the  public
understands my work, uncompromising in every way, shooting  films  for
20  months  on  end, long after the money has run out and the producer
has killed himself.

That's a real artist, and that's Tarkovsky.  My hat's off to him.


                                                                 David


Special thanks to Gary Tooze (dvdbeaver.com) for pointing Mr. Tausik our way.

November 9, 2002
Nick Wrigley, curator of one of our favorite web sites, ozuyasujiro.com, emailed us his first impressions of the newly released Artificial Eye DVD of The Sacrifice. This is great news, folks.

To  : Nostalghia.com
From: Nick Wrigley 
Date: Thu, 7 Nov 2002 12:44:01 +0000

I just  got  the  Region  2  Artificial  Eye  two-disc  THE  SACRIFICE
(Tarkovsky),  and  it  is  indeed a good set!  The film itself has one
disc to itself and Michal Leszczylowski's DIRECTED BY ANDREI TARKOVSKY
has  a  disc  to  itself  (unlike  Kino's  R1 disc which has them both
squashed onto one disc).

THE SACRIFICE comes in a remastered version!  It says on the box  "4:3
letterbox  (AR  1.66:1)",  but  it's actually anamorphic and 1.61:1 as
measured on a TFT flatscreen, and it looks very nice indeed.

I've never had the fortune to see this film  properly  projected,  I'm
only  familiar  with  the  Kino  disc,  so I'm not sure exactly how it
should look but this  definitely  beats  the  Kino  disc  hands  down.
Colours are washed out in places, as per Tarkovsky/Nykvist's extensive
colour reduction work, and indoor scenes look  gloomy  and  dark,  but
it's  clear  from  other areas of the film that this is quite a lovely
transfer.  Subtitles are removeable.  No other features on disc one.

Disc Two has the DIRECTED BY ANDREI  TARKOVSKY  documentary.   Looking
ever  so slightly better than the Kino disc, but still it's clear that
it was mastered from  an  average  TV/Video  master  tape.   Ingrained
subtitles.  The disk also contains the usual filmographies, production
notes, and image gallery supplements - nothing special.

I am very happy to report that this is a  vast  improvement  over  the
R1 Kino disc.


                                                                  Nick

November 9, 2002
Kimitoshi Sato of Japan has for the last few weeks been sending us brief updates from the Tokyo Tarkovsky Festival (see September 30 news item). Your news editor has been extremely busy lately, bouncing across North America, but here at last are some of Kimitoshi's impressions (posted here with his permission).
Fri, 1 Nov 2002 03:15:31 EST -- I visited Image Forum Theare Sibuya, to view Mirror on the first of November. It started ten past one PM, with about 50 people in attendance in an underground theatre of 102 seats. When I came into the lobby after the show, I found many people, mostly young people, waiting for next Solaris screening. This evening show will be followed by a talk session by Makoto Umemoto. I suspect the last show will gather the biggest audience. The print seemed to be the same one that I had seen when it was first run at the Iwanami Theatre many years ago. A little bit poor, but still easy to appreciate.

Sun, 3 Nov 2002 08:15:33 EST -- Today we went to the Image Forum Theatre to view Stalker around half past two. A little past three, there were people in a line waiting for the next show. The theatre was full packed, with some people standing behind. The print was not quite new, but I did enjoy it...

Mon, 4 Nov 2002 21:38:00 EST -- We enjoyed the Killers and The Steamroller very much. The Theatre was full, and so was the last show, there was actually a long lineup from downstairs to upstairs. Killers was a good print. I did not find a dramatic tension as found in a Hollywood movie, but a "dense" warm field generated by the interaction between the characters.

Kimitoshi
October 30, 2002
Understandably, people are getting increasingly confused over the myriad of different DVD versions that are currently available (most of which have serious defects). To help you wade through all the information and misinformation, here is a very preliminary Draft #1 of our DVD round-up. Corrections/additions are requested!
Ivan's Childhood: RusCiCo master released by Artificial Eye (AE) in R2. Low contrast transfer; see comparison w/German TV broadcast. Suffers from PAL speedup. R1 should see a release by Criterion using a different and better master, next year [TBC].

Andrei Rublov: The Criterion disk (R1) contains the original soundtrack, the RusCiCo disk (all regions, released in R2 by AE) has the 5.1 remixed soundtrack only. Direct comparison of RusCiCo vs. Criterion is impossible as they are different edits entirely: Criterion's is the 205 minute "Scorsese" version, RusCiCo's is the 185 min version. PAL speedup on all DVDs except for Criterion's. The Aspect Ratio of the RusCiCo transfer is 2.21:1, horizontally squeezed down from the correct SovScope (2.35:1) aspect ratio. Anamorphic transfer. The Aspect Ratio of the Criterion transfer is 2.49:1, cropped on all sides. Non anamorphic transfer.

Solaris: Criterion's (not yet officially released) contains the original soundtrack. The RusCiCo/AE disk contains a 5.1 remix only. RusCiCo/AE disk suffers from PAL speedup. Both RusCiCo and Criterion are anamorphic transfers. They are different edits [stay tuned for details].

Mirror: AE is re-releasing the DVD w/the original mono track in mid-November, according to AE. PAL speedup on all DVD versions except the US Kino on Video (R1, NTSC) disk. Audio/video quality of Kino release far below that of AE/RusCiCo.

Stalker: The latest RusCiCo version (carried by AE in R2, Image Entertainment in R1) features the mono soundtrack, but does unfortunately have missing gunshots in the scene where the three men are just about to depart on the railcar. Unfortunately, PAL speedup on all DVD versions.

Nostalghia: Released in R1 by Fox Lorber (now Wellspring Films) using a decent 1.66:1 non-anamorphic transfer; identical master to that used by Criterion on their Laserdisc. To be released in an anamorphic transfer by Pioneer in Japan (R2/NTSC) in November.

The Sacrifice: The new AE DVD being released this week. PAL speedup expected. Also released in R1/NTSC by Kino on Video in an unacceptable, flawed transfer. A different, better transfer [TBC] was used for the recent Japan R2/NTSC release.
Relevant Links, for further study:
October 28, 2002
The following letter from one of our readers in Paris provides us with an update on the recent retrospective event Intégrale Tarkovski at Centre Georges Pompidou.

To:      Nostalghia.com 
Date:    Tue, 29 Oct 02 01:01:45
Subject: Valérie Mairesse

Hi,

Well, the complete retrospective has ended and boy was it a success...
Each  film  has  been  screened  three times, and each time almost 100
people were unable to get  a  ticket  (the  theater  has  315  seats).
Honestly, I was intrigued at the time I was reading Tarkovsky's Diary,
to see that this was happening in Moscow when his  films  were  shown.
But  seeing  this  still  happening  today  is quite amazing.  All the
Russian films had good prints, but Nostalghia and The  Sacrifice  were
awful.   The  last  film  I saw was Mirror on a fantastic print with a
marvelous THX sound...  well, maybe not!  Anyway, people were  leaving
the theater in tears...

[...] This is what Valérie Mairesse said about her experience with The
Sacrifice  at the "Table Ronde Tarkovski" in Paris.   At first she was
deeply moved and started crying when mentioning her experiences:

   "I feel now that once in my life, I have been  a  Stradivarius  [...].
   The  Swedish  Film Institute told Andrei that because there was French
   money involved, he had to hire a French actor or actress.  He went  to
   Paris  and  started  auditioning  women  for the part of Julia, but he
   quickly came back to Sweden, disappointed as hell.  He said he  didn't
   want a  French actress because, French actresses wear lipstick and eat
   carrots!  But the production people insisted, arguing that  it  was  a
   legal  necessity,  and  sent  him back.  That's when I heard about the
   casting and decided to give it a try.  So I  showed  up,  without  any
   make-up.   Andrei  Tarkovsky didn't say anything and just sat in front
   of me.  So we stood there silent for about three minutes,  three  long
   minutes.  And that was it.

   "Then I found myself on the set, where so many languages were  spoken.
   I  managed  to communicate in English.  Reading the script, I had been
   quite disappointed to see that I didn't have anything to say.   So  on
   the  first  day of shooting, I told Andrei about it.  He said, Okay, I
   will give you a monologue!  And that's what he did, he came to me  one
   day  and  said,  Here's  your  text, learn it!  I always keep my word.
   Another thing I can tell is that sometimes I could not understand  why
   he  gave specific instructions, he didn't explain, but in the end, you
   could see the result on the screen.  Such was  the  case  in  a  scene
   where  I  had  to  dress the table.  He said, Bend over a little while
   doing it.  I said to myself, My  character  is  a  hunchback?   And  I
   haven't  noticed  it  in  the  script...?   But, in fact, it was meant
   simply for me to fit into the frame...

   "He was the most extraordinary man I have ever met and  I  will  always
   love him."

I may have  forgotten a detail a two, but that's approximately what she 
said.


                                                      A friend in Paris

---
The following two photographs were taken during the event by our Paris correspondent Michael Lellouche, working under far from ideal shooting conditions. Left: Andrei Andreievich surrounded by Vadim Yusov and Charles H. de Brantes (speaking). Right: Vadim Yusov and interpreter.
Photos ©2002 Nostalghia.com/Michael Lellouche — All rights reserved.
---
October 24, 2002
We have received some more information on the upcoming Tarkovsky Conference at Athens, Greece: [ Announcement ]. Note that the Symposium will include a photographic exhibition of the director's life, as well as an exhibition of designs, posters and costumes of his films. A movie theatre in Athens will be screening Tarkovsky's movies.

October 22, 2002
The Tarkovski Institute of Moscow, the Byzantine Museum of Athens and the Society for International Cultural Relations are organizing an international conference entitled Andrei Tarkovski: Man, Nature and God. The conference venue is the Byzantine Museum of Athens, and it will take place between 6-8 December 2002 [Call for Papers ]. The proceedings of the conference will be published.

October 19, 2002
We have received a letter from a friend in Paris, providing us with an overview of today's round-table conference at the Centre Pompidou:

To:       Newsdesk, Nostalghia.com
Date:     Sat, 19 Oct 02 20:17:32
Subject:  Table Ronde Tarkovski

Hi,

I assisted with the small conference on Andrei Tarkovsky held today at the Centre 
Georges Pompidou in Paris.  Present were: Charles H. de Brantes and A. Tarkovski Jr
from the "Institut Andrei Tarkovski", a few critics, two philosophers and actress 
Valérie Mairesse.  There were also an actor and a writer who talked about their 
new play Visa Tarkovski inspired by his Diaries.  Also present in the audience was 
Olga, Larissa's first child.

But the cherry on top (since it wasn't expected) was Vadim Yusov who extensively 
and with pleasure talked about his collaboration with Andrei Tarkovsky, touching 
upon each film.

Andrei Jr announced two complete retrospectives: one in Venice in November and one
in Florence in January, and the publishing of a book containing all the pictures 
taken by Andrei with his polaroid camera (a few have been seen  already in Larissa's
own book [a highly recommended book, still available via amazon.fr  —Nostalghia.com Ed. ]). 
The new book is available in Italian at the moment but he said a French version would 
be published soon.




                                                              A friend in Paris


October 18, 2002
A few weeks ago, we asked Artificial Eye for a statement in regards to their defective Mirror disk, referring them to our August 26 news item. Their response just arrived at the Nostalghia.com newsdesk.


From:     Steven Lewis, Artificial Eye, U.K.
To:       Trond Trondsen, Nostalghia.com
Date:     Fri, 18 Oct 2002 18:03:03 +0100
Subject:  'Mirror'

Dear Dr. Trondsen,

My apologies for not responding to you sooner.

We are pleased to confirm that we will be re-issuing 'Mirror' with a choice
of Dolby Digital 5.1 and the original mono soundtracks. Artificial Eye
distribute this film in the UK and Ireland under license from RUSCICO and we
are obliged to use the DVD masters supplied by them. I am sorry that
customers have been disappointed by the re-mixed soundtrack, but would be
happy to exchange the existing disc with the new version, which should
become available in mid-November 2002.

Customers wanting an exchange should return their DVD to:

    Steve Lewis
    Artificial Eye Film Co Ltd
    14 King Street
    London WC2E 8HR

    Tel: 020 7240 5353


Best regards,

Steve Lewis

October 15, 2002
We have just received word that the version of Stalker released by RusCiCo R1 affiliate Image Entertainment does indeed contain the authentic mono soundtrack, in addition to the 5.1 remix. This was confirmed by our frequent visitor (and www.chiafilm.com webmaster) Doug Cummings, who received his copy of the DVD in the mail today.
Case closed.
October 14, 2002
The Nuart Theatre, West Los Angeles, will be screening a new 35 mm print of Solaris in a one-week engagement from Friday, November 22 to Thursday, November 28 [ theatre website ]. Sokurov's Russian Ark will be screened in January. Many thanks to Doug Cummings for the heads-up.
Nuart Theatre announces this as being a screening of Solaris: The Complete Uncut Version. We are not yet positive on what exactly this implies, as the total running time is not specified. In addition to the "standard" 166 minute version of Solaris, a butchered 144 minute version has been circulated in the past. Some thus call the 166 minute version the complete uncut version. (Note that this version becomes compressed to 159 minutes on DVD if a PAL master is used, as in the case of RusCiCo DVDs; this 4% speedup is simply due to the discrepancy between the film's 24 fps and PAL's 25 fps). But, as many of our readers are well aware of, there is a good working relationship between Gosfilmofond and the Pacific Film Archive in Berkeley as well as the UCLA Film and TV Archive, so it is more than possible that Nuart has gained access to a print of the rarely seen, longer "1st Edition" of Solaris that is listed in Gosfilmofond's database. Finally, note that Criterion's upcoming Solaris DVD is listed as being 169 minutes. In our upcoming Criterion interview (see October 5 news item) we hope to present you with more details on this longer version.
October 8, 2002
As the Institut International Andreï Tarkovski indicated to us earlier this summer (see July 8 news item), the Tarkovsky 70th Anniversary retrospective is indeed coming to Canada. The Cinematheque Ontario has just announced The Poetry of Apocalypse: The Films of Andrei Tarkovsky for this fall. More information may be found at the website of the Toronto International Film Festival. Films to be screened include The Steamroller and the Violin [our discussion] and Tempo di viaggio [our screenshots].
We just received from Paris the complete programme for the event Intégrale Tarkovski, which will be taking place at the Centre Pompidou, Paris, October 9 - 27, 2002: [ Official Programme ]
October 7, 2002
Further to our September 17/18 news items on the recently released Mirror (RusCiCo) R1 DVD: RBCmp3.com has finally received the disks from Moscow, they have checked them out for us, and just wrote to confirm that the version they currently carry does indeed have the 5.1 remix audio track only. I.e., this is not yet the re-issue (which will include the authentic audio track). Just for the record.
Nostalghia will be released on DVD in Japan (R2/NTSC) by Pioneer LDC (www.pldc.co.jp), on November 22, 2002. Good news indeed for our Japanese readers, and good news also for those of our readers who own a multi-region DVD player and who do not yet own an anamorphically enhanced version of Nostalghia...
October 5, 2002
The always helpful and informative people over at Criterion has been kind enough to agree to an email interview with Nostalghia.com on various aspects of their Solaris production and upcoming Tarkovsky projects in general — yes, there appears to be yet another, still not officially announced Tarkovsky title coming down the pipe (stay tuned...!). We have been informed that answers to our interview questions will be forthcoming once the local stress level at Criterion goes down a notch: newly arrived Solaris DVD-Rs are currently under review (they are said to look rather spectacular), and titles like Contempt, Monterey Pop, Down by Law and a certain other Godard movie (that we had to promise to not reveal yet,... stay tuned!) are keeping the Criterion crew in high gear.
In the meantime, have a look at our Mark Rance mini-interview.
October 2, 2002
A new book on the topic of the cinema of Tarkovsky is not an everyday occurrence, so we are always more than happy to spread the news when such events take place. We just received a nice letter from Mr. Hironobu Baba of Japan, the man who brought us what is perhaps one of the most impressive Tarkovsky books ever, a book we featured on Nostalghia.com last year, the Book of Andrei Tarkovskij's Mirror. This time, Mr. Baba writes to inform us about a new book on Tarkovsky that he has recently published in Japan:
Baba, Hironobu. TARKOVSKIJ EIGA: EIEN-e-no KYOUSHU (THE ANDREI TARKOVSKY FILMS: LONGING FOR ETERNITY). Tokyo: Misuzu Shobou, 2002. In Japanese. ISBN 4-622-07010-3. 285 pages. Hard cover. 2.800 JPY (tax excluded). Publisher: info@msz.co.jp
This book is a study by Mr. Baba on all of Tarkovsky's films (in the same vein as the excellent book by Le Fanu). An English-language introduction is in the works and should appear on Mr. Baba's website in a month's time.

As pointed out by many of our readers, the RusCiCo website is now finally listing Stalker twice: (a) the version of the DVD with the mono soundtrack, and (b) the version with only the unfortunate 5.1 remix. If they stick to this approach, it may alleviate some of the confusion that we are bound to see with the re-release of Mirror later this month.

Don't forget to check out the latest addition to our slowly evolving Sacrifice Special Section...: The House.

This should be of interest to some of our readers: During the Chicago International Film Festival, which runs October 4th through 18th, there will be a screening of Sokurov's Russian Ark (October 6th). Thanks to Gregory Runfeldt for the heads-up. Russian Ark is shot in one single 96-minute take, on high definition video. It took 7 months to set up for the shoot.



October 1, 2002
Today is the closing date for our 1st Annual Giveaway competition, announced on August 1st, Nostalghia.com's 1st Anniversary. Three winners were picked in a random draw performed this afternoon. And the winners are...
1st place: Kiarash Sadigh, Toronto, Canada. Prize: Original The Sacrifice booklet + Offret CD + a surprise
2nd place: Daniel Stenvall, Linköping, Sweden. Prize: Offret Kulning CD + photocopy of above booklet
3rd place: Petr Gajdošík, Czech Republic. Prize: Offret Kulning CD + photocopy of above booklet
These will receive their gifts shortly, by first-class mail. Finally, a huge thankyou to each and every one of you who actually took the time to sit down and write us a letter/postcard with words of encouragement. This truly is the kind of stuff that keeps us going...

Your Webmasters
Trond and Jan



September 30, 2002
The official website of the upcoming Andrei Tarkovsky Cinema Festival in Tokyo is located here, at the Image Forum's site. A quick site tour for the benefit of Nostalghia.com's English-speaking visitors, courtesy of Kimitoshi Sato:

September 29, 2002
We have a fairly large number of readers in Japan. Nostalghia.com collaborator Kimitoshi Sato reports that there is a Tarkovsky retrospective currently being organized in Tokyo. The Andrei Tarkovsky Cinema Festival — in commemoration of Tarkovsky's 70th anniversary — is taking place from late October through November (42 days) at the Theatre Image Forum, Tokyo. The following features will be screened.
The Killers (co-directed by AT) 1958 19 minutes (first screening in Japan)
Steamroller and the Violin 1960 46 minutes
Ivan's Childhood 1962 94 minutes
Andrei Rublov 1967 182 minutes
Solaris 1972 165 minutes
Mirror 1975 106 minutes
Stalker 1979 163 minutes (disitributed by Russia eigasha)
Nostalghia 1983 126 minutes (new print)
Sacrifice 1986 149 minutes (new print, distr by France eigasha)
Directing Nostalghia by Baglivo 1984 98 minutes (distr by Cable Houg)
Directing Sacrifice by Michal L. 1988 100 minutes (distr by Cable Houg)
September 28, 2002
The upcoming Tarkovsky feature on ARTE TV (see September 26 news item) will be part of their regular short film magazine, Kurz-Schluss or Court-Circuit. In the issue to be shown on 1 October 2002, 0105 CEST they will do a feature on Tarkovsky's early work, including a portrait of Tarkovsky at the Moscow Film Academy. They will also screen The Steamroller and the Violin. All this according to the www.arte-tv.com web site [ French | German ]. Peter Klanowski contributed this update.

September 27, 2002
Upcoming Tarkovsky screenings on Turner Classic Movies (TCM):
The Sacrifice - Tonight, 2am EST
Directed by Andrei Tarkovsky - Tonight, 4:30am EST
Solaris - Friday, November 29, 9:30pm EST
Nostalghia - Friday, December 6, 2am EST
Stalker - Friday, December 27, 2:15am EST
Brian Skutle provided us with this update.

September 26, 2002
European culture channel ARTE TV will be screening a "to be announced" Tarkovsky documentary or Tarkovsky short-film on Tuesday 1/10/02, 01.05 am CET. Keep an eye on the ARTE website for the details, to be announced next week. Thanks to Pascal Vandelanoitte for notifying us.

September 25, 2002
Further to our August 10 news item, Image Entertainment has made the following statement regarding the aspect ratio of their upcoming Stalker (RusCiCo) DVD:

This was a database error on our part; it's been corrected and should
post to the site as soon as it updates. Thanks for pointing this out.

Image Entertainment
Publicity Dept.

Thanks to Thomas Treasure for forwarding this information to us. The disk thus appears to have the correct aspect ratio as well as the proper soundtrack (see August 9 news item).

September 21, 2002
Nostalghia.com is both proud and honored to present to our visitors a 2.2 MB mp3 audio track, Shepherdess' Call at Dawn. This is Track 6 of the kulning record described in detail on our Soundtracks' page, one of several tracks on this record used by Andrei in The Sacrifice. May its inclusion here serve to reawaken the World to — if nothing else — this amazing ancient musical heritage preserved for us by the incomparable Swedes. As usual, our site is best accessed by ADSL or Cable Modem.
Some other recent additions to the site:
September 19, 2002
It has been confirmed that the R2 Sacrifice DVD mentioned in our September 10 news column is indeed an Artificial Eye release [AE Catalogue]. At least one online retailer lists it as being a two-disk set.

September 18, 2002
Further to yesterday's news item, we have been informed by RBCmp3.com that "We have the updated version without mono soundtrack." We interpret this to mean that the DVD has the same audio problems as were found on the Artificial Eye Mirror DVD.

September 17, 2002
The NTSC version of RusCiCo's Mirror DVD (R0) has been announced by RBCmp3.com. And, as usual, we have no clue whatsoever whether this is the version with the Mono soundtrack (the re-issue), or the version without the director approved soundtrack (the original issue); see August 26 news item. We have asked RBCmp3.com for a clarification, and will bring you the details as they emerge. (Note that RusCiCo's own website still lists the status of Mirror as "coming soon").

September 16, 2002
The programme for the Paris Intégrale Tarkovski event can be found on the web site of the Pompidou Center (click on événements/cinéma/octobre). Institut International Andreï Tarkovski tells us that, in addition to the listed events, there will a symposium on October 19 at 2.30 pm on the topic of The Art and Vision of Tarkovski. Also to be added is a theater programme based on the Diaries, at the Pompidou Center on October 25-27 at 8.30 pm, called Visa Tarkovski.
The entire oeuvre of Andrei Tarkovsky is being broadcast, starting on Wednesdays in September, by Canal+ Satellite France (Astra 19.2 East, Mediaguard encryption), into all of Europe and the Mediterranean.
September 14, 2002
Chiaroscuro, Doug Cummings' always very informative web site, has caught our attention with a note about the Tarkovsky/Paradjanov special offer at Kino on Video. Their DVD and VHS (NTSC) editions of films by (and about) Tarkovsky and Paradjanov are being offered at 30% savings until 6 October.
The Lincoln Center New York Tarkovsky Retrospective has started. View their schedule here. This is a travelling retrospective of Tarkovsky prints (mostly from Kino's film distribution wing) and will be making the art-house rounds this fall, beginning now with the Film Society of Lincoln Center in New York.
September 11, 2002
We are finally in a position to present you with the programme for the upcoming event Intégrale Tarkovski, which will be taking place at the Centre Pompidou, Paris, October 9 - 27, 2002. It is all rather impressive, actually:

09 \10 \2002 20:00: Un počte au cinéma, Donatella Baglivo, 1984
09 \10 \2002 20:30: Stalker, Andreď Tarkovski, 1979
10 \10 \2002 20:30: Solaris, Andreď Tarkovski, 1972
11 \10 \2002 20:00: Andreď Roublev, Andreď Tarkovski, 1966
11 \10 \2002 20:30: Une journée d'Andreď Arsenevitch , Chris Marker, 1999
12 \10 \2002 15:00: Le Rouleau compresseur et le violon, Andreď Tarkovski, 1960
12 \10 \2002 17:00: Le cinéma est une mosaďque faite de temps, Donatella Baglivo, 1984
12 \10 \2002 18:00: l'Enfance d'Ivan, Andreď Tarkovski, 1962
12 \10 \2002 20:00: Elégie de Moscou , Alexandre Sokourov, 1986-87
12 \10 \2002 20:30: Le Miroir, Andreď Tarkovski, 1974
13 \10 \2002 15:00: Nostalghia, Andreď Tarkovski, 1983
13 \10 \2002 17:00: AndreĎ Tarkovski, le dernier film, Michal Leszczylowski, 1988
13 \10 \2002 18:00: Tempo di viaggio, Andreď Tarkovski, 1983
13 \10 \2002 20:00: Andreď Tarkovski dans Nostalghia, Donatella Baglivo, 1984
13 \10 \2002 20:30: Le Sacrifice, Andreď Tarkovski, 1986
14 \10 \2002 17:30: A la recherche du temps perdu : exil et mort d'AndreĎ Tarkovski , Ebbo Demant, 1987
14 \10 \2002 20:30: Stalker, Andreď Tarkovski, 1979
16 \10 \2002 20:00: Elégie de Moscou, Alexandre Sokourov, 1986-87
16 \10 \2002 20:30: Solaris, Andreď Tarkovski, 1972
17 \10 \2002 20:30: l'Enfance d'Ivan, Andreď Tarkovski, 1962
18 \10 \2002 20:00: Andreď Roublev, Andreď Tarkovski, 1966
18 \10 \2002 20:30: Une journée d'Andreď Arsenevitch, Chris Marker, 1999
19 \10 \2002 17:00: Andrei Tarkowski dans Nostalgia, Donatella Baglivo, 1984
19 \10 \2002 18:00: Tempo di viaggio, Andreď Tarkovski, 1983
19 \10 \2002 20:30: Nostalghia , Andreď Tarkovski, 1983
20 \10 \2002 15:00: Le Miroir, Andreď Tarkovski, 1974
20 \10 \2002 17:00: Boris Godounov, Humphrey Burton, 1990
20 \10 \2002 18:00: Le Rouleau compresseur et le violon, Andreď Tarkovski, 1960
20 \10 \2002 20:30: Solaris, Andreď Tarkovski, 1972
21 \10 \2002 20:00: Le cinéma est une mosaďque faite de temps , Donatella Baglivo, 1984
21 \10 \2002 20:30: Le Sacrifice, Andreď Tarkovski, 1986
23 \10 \2002 20:00: Andreď Roublev, Andreď Tarkovski, 1966
23 \10 \2002 20:30: A la recherche du temps perdu : exil et mort d'AndreĎ Tarkovski, Ebbo Demant, 1987
24 \10 \2002 20:30: Nostalghia , Andreď Tarkovski, 1983
25 \10 \2002 18:00: Une journée d'Andreď Arsenevitch, Chris Marker, 1999
26 \10 \2002 15:00: Le Sacrifice, Andreď Tarkovski, 1986
26 \10 \2002 17:00: Elégie de Moscou, Alexandre Sokourov, 1986-87
26 \10 \2002 18:00: AndreĎ Tarkovski, le dernier film , Michal Leszczlowski, 1988
26 \10 \2002 20:30: Stalker, Andreď Tarkovski, 1979
27 \10 \2002 17:00: Le Rouleau compresseur et le violon , Andreď Tarkovski, 1960
27 \10 \2002 18:00: Le Miroir, Andreď Tarkovski, 1974
27 \10 \2002 20:00: Tempo di viaggio, Andreď Tarkovski, 1983
27 \10 \2002 20:30: l'Enfance d'Ivan, Andreď Tarkovski, 1962

September 10, 2002
Some sundry news items...

August 31, 2002
We just received from Steffen Bieker of Germany this poster highlighting some problems with the video portion of the recently released Artificial Eye (RusCiCo) Ivan's Childhood DVD. The file is rather large; as with so much else on this site, an ADSL or cable modem is a distinct advantage.
The Facets' web site lists October 15 as the release date for the Image Entertainment Stalker DVD (RusCiCo) in Region 1. Many online retailers are now accepting pre-orders. Some of them are seen to carry the title at up to 30% off MSRP, so do shop around!
August 29, 2002
Good news from England: The newly arrived R2 DVD Ivan's Childhood from Artificial Eye [front | back] features the original Tarkovsky (mono) soundtrack in addition to the RusCiCo 5.1 remix. Preliminary impressions from our friend in the U.K. indicate that the mono sounds simply gorgeous, and that the Dolby Digital 5.1 sounds synthetic, artificial, and is mixed so that everything sounds equally loud, i.e., lacking in perspective.
With Stalker, Mirror (late October) and now Ivan's containing authentic soundtracks, the only RusCiCo disks to still lack audio are Andrei Rublov and Solaris. We sincerely hope that RusCiCo will choose to reissue these, with the mono track option included.
August 26, 2002
RusCiCo informs Nostalghia.com that, after having studied our Mirror remarks, they have decided to include the original sound track on all future Tarkovsky DVD releases. Mirror is now scheduled for a re-release in late October, with the original mono sound track included on the DVD as an option. We have received a polite letter from Ramis Gainulin, Art Director with the Russian Cinema Council, wherein he explains the matter as seen from RusCiCo's side.
This just in: Criterion confirms the following Special Features on their upcoming Solaris DVD (emphasis is ours):
New digital transfer, enhanced for widescreen televisions
Audio essay by Tarkovsky scholars Vida Johnson and Graham Petrie
Nine deleted and alternate scenes
Video interviews with Natalya Bondarchuk, Vadim Yusov, Mikhail Romadin, and Eduard Artemyev
Documentary excerpt with Solaris author Stanislaw Lem
New and improved English subtitle translation
Optimal image quality: RSDL dual-layer edition
2-disk set
August 24, 2002
As many of you may be aware of, Andrei Tarkovsky worked at the All Soviet Radio Station from 1964 to 1965. During this period he directed a radio drama, Turnabout, based on a Faulkner story dealing with the war scene (first published on March 5, 1932 in the Saturday Evening Post as Turn About). The drama was not aired at the time—it was banned by he Authorities. However, it was suddenly premiered on September 26, 1987 in Russia, and in 1990 in Germany, and later on in Britain as well as Sweden. Those of you who missed these broadcasts will have yet another chance on November 13, when the drama is aired (presumably also via the Internet) by German radio station NDR Radio 3. Details pertaining to the broadcast can be found here, on the NDR Radio web site. We know for a fact that many of our readers appreciate Tarkovsky's early collaboration with Ovtschinnikov—they will be pleased to find out that Ovtschinnikov provided the music also for this 1965 radio production.
We remind our readers of our August 1 competition (see August 1 news item). The odds of winning are still astounding—especially since we just decided to also give away 2nd and 3rd prizes: a copy of the "limited edition CD-R" of the original kulning music heard in The Sacrifice... as described on our soundtrack page. So keep those postcards coming!
August 21, 2002
Our New York correspondent Mai Komoriya reports that the Film Forum in Manhattan will be showing Andrei Rublov on October 11—17, and Solaris on October 18—24. More information may be found at the Film Forum.
Some details on the upcoming Ivan's Childhood DVD (RusCiCo) from Artificial Eye (R2) have emerged. Extras on the disk include interviews with actor E. Zharikov, director of photography Vadim Yusov, and composer Vyacheslav Ovchinnikov. There will also be two featurettes, called Children Of War and Memory.
August 17, 2002
We asked Gábor Böszörményi, webmaster of a new Hungarian web site devoted to Tarkovsky, to tell us about the state of things in Hungary, and to briefly introduce his website.
Fans of Tarkovsky are in a relatively fortunate situation in Hungary. The Russian director's films are frequently played in the cinemas of the capital Budapest; especially Andrei Rublov, Solaris, Mirror, and Stalker are easy to catch. Although no official memorial events, or any kind of special screening, were held—neither in December, for his death, nor in April, for his birthday anniversary—a long awaited book was published this spring: Tarkovsky's Diaries. The Hungarian version has been translated from the Russian original. It was printed by the publishing house Osiris, who also brought us Sculpting in Time. Unfortunately, this Tarkovsky's film-theoretical work (distributed a few years ago) is now very hard to find, the bookstores ran out of it quite fast.

Not only books written by Tarkovsky are published in the Central-European country, but an utterly complex analysis of his oeuvre is also available. The Hungarian authors (Kovács András Bálint and Szilágyi Ákos) started writing their book entitled Tarkovsky—The Stalker of Russian Film in the beginning of the 1980s, the final version reached the bookstores about 5 years ago. They give multiangle studies of the director's films, while a coherent view is also drawn of them. The 300-page book has been translated into quite a few languages; it's known world-wide.

Although Tarkovsky's films are played in the cinemas of Budapest and books about his life and works are published, people living in the countryside cannot easily get to know the director's films. The Hungarian television channels screen his films very rarely, and none of his movies can be bought on DVD. We can only hope that the hundred-times-viewed VHS tapes will be replaced in a few years with the new, digital technology.

On the occasion of the 70th anniversary of the director's birth, a Hungarian web site was launched at the address tarkovszkij.hu. The goal of the site is to publish articles about Tarkovsky and his films, to collect formerly written analysis of his work and to inform the Hungarian audience about relevant news and events. The editors of the site hope they can play a significant role in bringing Tarkovsky's films closer to the public.

Gábor
Gábor has embarked on a noble journey indeed. His web site is providing an important service to the community to which we all belong. Give him all the support you possibly can.

August 14, 2002
Kino on Video, who has already released RusCiCo titles such as Come and See, Moscow Doesn't Believe in Tears, and Tchaikovsky, states that they currently have no plans to carry RusCiCo's Mirror DVD. Kino on Video does hold the right to this title in North America, and has already released a different transfer of the movie on DVD (see our Kino vs. RusCiCo comparison). Again, there are no plans for a Mirror re-release from Kino.
Watch for our upcoming interview with DVD producer Mark Rance, who spearheaded Criterion's Andrei Rublov and Nostalghia laserdisk projects. Mr. Rance was also responsible for New Line DVDs Magnolia and Seven, as well as the recent Twin Peaks First Season Special Edition DVD set from Artisan...
Our Czech readers should have a look at the recently added review of Artificial Eye's Mirror release, here on the Zóna web site.
Further to our August 10 news entry on the intended aspect ratio of the first and second version of Stalker, for our more technically inclined readers (optional reading): In Johnson and Petrie, The Films of Andrei Tarkovsky: A Visual Fugue, 1994, p. 137, we find the following: "Filip Yermash [On byl khudozhnik (He was an artist), Sovetskaya Kultura, September 12, 1989] records that the film was included in the studio plan for 1977 for 650.000 rubles [i.e., about US$2.600.000 as per official exchange rate -Nostalghia.com], at 2700 meters, in a "wide format" (the Russian version of Cinemascope [Johnson and Petrie are here mistaken -Nostalghia.com]), but that the director soon changed to the regular format [i.e., Obychny Format or Academy Ratio -Nostalghia.com]." This does suggest that the film was already planned to be shot in the UFC process, otherwise it cannot be explained why the director changed the final film format so easily from 70 mm [Alex Asp, personal communication]. Note again that the mentioned UFC aspect ratio of approximately 1.58:1 is the internal aspect ratio of the camera negative, which has nothing to do with the final film format or the intended composition.
August 10, 2002
In our August 6 news flash, we briefly commented on the fact that Image Entertainment's web site states that their upcoming RusCiCo Stalker DVD has an aspect ratio of 2.35:1. We quickly dismissed this as a mere factual error in the Image Entertainment database. This is almost certainly the correct explanation, but Nostalghia.com long-time advisor Alex Asp, founder and CEO of DVD production company Solaris Digital Ltd., Tel-Aviv, sheds some more light on the issue of Stalker aspect ratios for us:
If I remember correctly, Philip Yermash (head of Goskino and Andrei's nemesis) referred to the first version of Stalker as having a "wide format" picture, which was a Russian expression for the 70 mm process (i.e., not SovScope).

However, around the time Stalker went into production Soviet film studios ceased to use 70 mm cameras and the resulting negatives. Instead, films were shot in an Anamorphic Widescreen process on 35 mm negatives (SovScope), and prints for the initial release were then blown up to 70 mm and shown in theaters. So, for example, Kurosawa's Dersu Uzala, Konchalovsky's Siberiade, Danelia's Mimino and others were released in 70 mm, but without the 6-channel stereo remix of a genuine 70 mm production. And thus the magnetic tracks of those prints contained only the original mono mix. What a waste of technology.

In the early 1970's a new system came into being. It was called Universalny Format Cadra (Universal Frame Format), and it is basically what is known today as the Super 35 (Spherical) process, in which all possible negative space between perforations is used for the filming, resulting in an aperture size of about 19 by 30 mm, or an aspect ratio of approximately 1.58:1. This picture was composed and cropped with regard to the final print, from the picture's top. Thus, the desired release prints could be made with aspect ratios of 1.37:1 for 16 or 35 mm prints, 1.33:1 for TV releases, 2.35:1 for 35mm anamorphic releases, 1.66:1 to 1.85:1 for spherical widescreen releases, or 2.2:1 for 70 mm releases. This results in the slightly paradoxical situation in which the 1.37:1 crop would actually include more picture information than its widescreen counterpart.

The second version of Stalker was shot using this process. Andrei was notoriously known as a director who despised anamorphic formats, which were imposed on him by the studio on Andrei Rublov and Solaris. His preferred format was 1.37:1. Needless to say, his widescreen compositions are among the best in world cinema, but that is besides the point. The point is, however, that an acceptable widescreen picture up to 2.35:1 could indeed be extracted from the original negative of Stalker. Of course Andrei never endorsed this, and the picture as we know it was released in the 1.37:1 aspect ratio.

Note that under no circumstances should we accept Stalker in any other aspect ratio than its original 1.37:1, no matter what technology may allow RusCiCo (and others) to do.

Incidentally, it is quite possible (albeit money-consuming) to create a beautiful 1.78:1 (16:9) video transfer for the DVD release of Stalker that will certainly please the owners of widescreen (16:9) displays and televisions, as it would utilize fully the space of widescreen display with no black mattes. It would have surely pleased me as a DVD producer from a technological point of view, if only it hadn't been Andrei's masterpiece; such a transfer from the original negative of Stalker would result in more than originally intended visual information on the sides, and slight bottom cropping—essentially ruining his painstakingly created compositions.
Here at Nostalghia.com, we can't help but think that if, say, Criterion should ever pick up this title, a 1.78:1 version would provide a truly excellent supplement in a multi-disk set, along with the first version of the film that was damaged in the lab. Portions of the first version (if not the whole thing) were apparently saved and are quite watchable—the damage supposedly consists mostly of a strong green tint.
In a news item yesterday, we erroneously stated that the Image Entertainment distributed version of the RusCiCo Stalker disk is a third version, as far as the audio mix is concerned. It is, in actual fact, the fourth version, as the 5.1 mix on the Artificial Eye Stalker is a tiny bit different than the 5.1 mix of the original NTSC RusCiCo disk. Recall that the latter disk had no Beethoven's 9th at the end. In the Artificial Eye release, presumably due to popular demand, Beethoven's 9th is back, with a vengeance: it is mixed in obnoxiously loud. Which is the exact opposite of what Tarkovsky had intended. Just for the record.
August 9, 2002
According to email correspondence from both RusCiCo and Image Entertainment, the upcoming Region 1 Stalker DVD due to hit the streets on October 15th will indeed contain the original Russian mono track in addition to a Dolby Digital 5.1 remixed track. Good news indeed! In addition, RusCiCo states that the Dolby Digital 5.1 soundtrack is no longer altered, i.e., the music score has been changed back to the original one, music cues are no longer changed/added. It thus appears that we here have a third version of this RusCiCo product... Many thanks to Kevin Kelleher for providing us with this update.
The British Film Institute's Sight and Sound magazine today published its Top Ten Poll 2002 online. It should be of interest to some of our readers.
On a different note: we just added a Bach audio sample (small sample suitable for low bandwidth internet connections, and large sample for high bandwidth internet connections) to our RusCiCo/Artificial Eye Mirror DVD review.
August 8, 2002
The New York Lincoln Center's Walter Reade Theater is presenting a retrospective called Tarkovsky at 70, in which they will be hosting multiple showings of all of his 8 films (including The Steamroller and the Violin) as well as two documentaries, during the period September 13 to 27. More info can be found here. (Many thanks to Mai Komoriya in NY for the heads-up. We do depend heavily on tips from our alert readers to keep our News' section interesting and up-to-date.)

August 6, 2002
Our examination of some of the technical aspects of the just-released RusCiCo Mirror DVD can be found here.
In other news, Artificial Eye's Region 2 Ivan's Childhood DVD (RusCiCo) release has been pushed back to August 27, 2002.
IMAGE Entertainment's web site states that their Stalker DVD (RusCiCo) will have an aspect ratio of 1:2.35. We have received email from concerned readers who are fearful that RusCiCo may have horizontally stretched the movie from its original 1:1.37 aspect ratio all the way up to 1:2.35. RusCiCo did indeed distort their Andrei Rublov disk horizontally (from SovScope 1:2.35, down to 1:2.21), but whatever else may be wrong with the video portion of this Stalker disk (see earlier news items), we have reason to believe that this time it is simply a case of IMAGE's web site being in error.
August 5, 2002
RusCiCo's Stalker DVD is set to be distributed in North America (R1/NTSC) exclusively by IMAGE Entertainment. The release date is October 15, 2002, and the price tag is USD 49.95. Alarmingly, the IMAGE web site states that the disk has the 5.1 (i.e., the remixed) soundtrack. We have not yet been able to verify whether or not the DVD will include the original, director-approved, mono soundtrack as well. See our April 24 (and, optionally, May 1) news item for a quick rundown of some of the numerous problems associated with this RusCiCo release which IMAGE has now apparently picked up.
Further, stay tuned for a fairly in-depth review of the new RusCiCo Mirror DVD [cover scan], the latest Tarkovsky release to fall victim to The RusCiCo Surround Treatment. The disk is currently carried by Artificial Eye in Region 2 [cover scan], and our review is based on the Artificial Eye release.
August 1, 2002
It is presumably high time that we give something away to our loyal visitors. This first in a series of annual giveaways centers around a beautiful 20-page English-language The Sacrifice booklet released by the Swedish Film Institute on the occasion of the May 9, 1986 Stockholm and May 14, 1986 Paris premiere of the film. It contains color photographs, and a number of highly illuminating articles. These booklets tend to go for a high price on eBay, but a copy can be yours for free. All you need to do is write a letter, or a postcard, and send it to us at the address at the bottom of the Nostalghia.com front page (yes, you need to lick a stamp - email not accepted). There will be a random draw on October 1st 2002, and the lucky winner will promptly receive her/his booklet by first-class mail. Please specify your email address in your letter/postcard. The competition is open to participants from around the globe, as well as from any off-world colonies. We accept entries in the following languages: Japanese, Russian, German, French, Swedish, Norwegian, Danish, Finnish, Polish, Czech, as well as English.
On your way out, don't forget to drop by our The Sacrifice Special Section. It is still very much under construction - so mind your step!
July 25, 2002
The good people over at DVD Journal recently posted the following note from one of their readers, a Mr. Nick Nguyen, Conservator with the Film Preservation Unit of the National Archives of Canada:
"I attended a Film Studies conference in Toronto at the end of May and I ran into Graham Petrie, a professor of Drama and English at McMaster University. Petrie had just flown in from New York where he had finished recording his feature-length audio commentary for the Criterion edition of Solaris. [...]"
So, the plot thickens. For other (confirmed) Criterion Solaris DVD extras, see July 19 and June 25 news items below.
July 19, 2002
We just received some news from Criterion that we thought our readers might find interesting. The upcoming Criterion Collection Solaris DVD will contain some rather intriguing extras (in addition to the interviews already mentioned in our June 25 newsflash): namely, some of the deleted scenes from an early cut of the movie. There is an opening text, a sequence in the mirror room, as well as a couple of extra conversations. The scene in the mirror room is said to be particularly visually stunning. We here at Nostalghia.com were not aware of the fact that the mirror room scenes had survived, so this is spectacular news indeed! On very short notice, Nick Wrigley dug up this image scan for us - Andrei in the mirror room.
In other news, George Clooney's secretary just called Nostalghia.com. George is looking for an original Russian Solaris movie poster. Can any of our readers help George out? At least we can say this: he has good (and expensive) taste.
July 8, 2002
A few minor news items...
We have learned that at the Moscow International Film Festival this June, Andrey Tarkovsky Jr. received the Gold Prize in memory of his father's role in the Development of Russian Cinema.
Institut International Andreï Tarkovski reports that major events are underway or being planned for Moscow, Italy, France, and hopefully also Toronto, Canada. Stay tuned to Nostalghia.com for details.
Andrei Tarkovsky laments the current state of Cinema, with Hollywood directors/producers acting like drug-pushers (catering to public taste and making movies mainly for personal financial gain) in this recently added article. His statements are perhaps even more relevant today than they were 20 years ago, when they were first made.
July 3, 2002
Seeing as we get more visitors to Nostalghia.com from Europe than from North America and Antarctica combined, we decided to strengthen our ties with Europe somewhat. We have therefore established contact with the eminent Czech website Nostalghia.cz. Their webmaster, Petr Gajdošík, sent us a brief update on what has been happening in the Czech Republic:

On Tarkovsky related activities in various media: In June 2002, an Andrei Tarkovsky retrospective was held in the Prague movie theater Ponrepo. On July 1st, Czech TV broadcast Chris Marker's One Day in the Life of Andrei Arsenevich. This actually constituted a second re-run of the feature.

On the topic of Tarkovsky DVDs available in Europe: There are Czech-language reviews of several Region 1 and 2 Tarkovsky DVD releases on the website Zóna (named after the "Zone" in Stalker):

On the same website, there is published an article called Trable s titulky u DVD s Tarkovského filmy on the topic of subtitling in the Stalker DVD from Artificial Eye. On the disk's menus there is no option for "no subtitles." Only on some select DVD players, apparently, is it possible to switch the subtitles off, and then only from the player's remote control. The article suggests that the lack of a "no subtitles" option in the DVD's menu hierarchy may be a way of discouraging import of this (originally RusCiCo) DVD back into the Russian market.

June 26, 2002
We took a closer look at the Steamroller and the Violin DVD released this month by Facets Video, Chicago. Please proceed to our review of the DVD and our discussion of the movie.

June 25, 2002
We have been informed by Criterion that their edition of Ivan's Childhood, originally slated for release this fall, has been delayed due to trouble obtaining the proper film elements. They are still evaluating the situation, but are hopeful for a release some time next year.
Criterion also tells us that work on the upcoming Criterion Edition of Solaris is coming along quite well. They have conducted interviews with four major personalities: Natalia Bondarchuk, Mikhail Romadin, Eduard Artemyev and Vadim Yusov, all of which, we are told, turned out to be very enlightening interviews.
June 19, 2002
There was a reference to Andrei Tarkovsky recently on British television. Film producer Lord David Puttnam presented a BBC FOUR (UK TV) lecture on the state of the film industry last week where he prominently quoted Tarkovsky from Sculpting in Time. Puttnam expressed deep dissatisfaction with the current state of the film industry. After reading two paragraphs from Sculpting in Time (reproduced below), he stated that Andrei's observations are the only way he could see out of the current malaise. Echoing Tarkovsky, he stressed that young filmmakers must examine their own personal responsibility for the current state of film - and the images they put out - if things are to change for the better.
"The connection between man's behavior and his destiny has been destroyed; and this tragic breach is the cause of his sense of instability in the modern world. Essentially, of course, what a man does is of cardinal importance; but because he has been conditioned into the belief that nothing depends on him and that his personal experience will not affect the future, he has arrived at the false and deadly assumption that he has no part to play in shaping his own fate.

"Our world has seen such a disruption of all that should bind the individual to society that it has become supremely important to restore man's participation in his own future. This requires that man should go back to believing in his soul and in its suffering, and link his own actions with his conscience. He has to accept that his conscience will never be at rest as long as what he does is at variance with what he believes; and recognize this through the pain of his soul as it demands he acknowledge his responsibility and his fault. This precludes self-justification through convenient and easy formulae about the fatal influence of other people - never of ourselves - upon what is happening. I am convinced that any attempt to restore harmony in the world can only rest on the renewal of personal responsibility."
Andrei Tarkovsky: Sculpting in Time, page 235.
Faber & Faber 1989. ISBN 0-571-15135-3.
June 13, 2002


Eugene Borzov in Russia has kindly supplied us with photographs of the new monument to Andrei Tarkovsky in the center of the capital. This bronze monument was unveiled on April 4, 2002 with the help of the Andrei Tarkovsky Foundation (P. Volkova). Alexander Burganov (the artist) has been Andrei Tarkovsky's friend since the time they were both students. This is his personal tribute to his friend.
For those who would like to see the monument in Moscow, here are some guidelines. Address: Moscow center (near Old Arbat Street), Bolshoi Afanasievsky perulok, 15. Metro "Arbatskaya" (about 10-15 minutes' walk). The monument stands in front of the Burganov House Museum - not inside the Museum's territory - and is hence accessible 24 hours per day, 7 days a week.
June 12, 2002
Institut International Andreï Tarkovski, Paris, France, informs us in recent correspondence that they are presently hard at work preparing the upcoming event Intégrale Tarkovski, which will be taking place at the Centre Pompidou, Paris, October 9 - 27, 2002.

June 11, 2002
Sundry news items...
A new Tarkovsky photo exhibition is planned in Manege (near the Kremlin, right in the center of Moscow) on June 20 - 30, 2002.
Those planning to visit the Tarkovsky exhibition in Moscow (see May 18 news item) would do well to call the exhibition administration first, as the exhibition is said to be taking a brief break some time this summer.
A symphony orchestra under Claudio Abbado is apparently scheduled to perform in the largest cathedral in Moscow in late June, as a musical tribute to Andrei Tarkovsky. We are in the process of verifying this rumor. This event is not (yet) listed at this traditionally up-to-date Abbado performance site. Also keep an eye on the excellent Club Abbadiani Itineranti Web Site.
The Graduate School of Design in Pforzheim, Germany, invites the general public to a lecture by renowned artist Andreas Bär on the topic of Tarkovsky's Stalker, to be held on Monday, 17 June, 2002 at 18:00 o'Uhr in Room G. O. 19. A screening of Stalker follows the lecture.
On 9 August, at 2:00 am, Turner Classic Movies (TCM, U.S.A.) will be showing Mirror. Mark your calendars.
June 7, 2002
Major Andrei Tarkovsky anniversary activities are planned outside Russia. Festivals are scheduled to take place in Paris in October, and in the U.S. and Canada in November. No further details yet.
Ingmar Bergman recently mentioned Tarkovsky - see the piece A Fax from Ingmar, courtesy of RottenTomatoes.
June 4, 2002
Good news for the Ladies and Gentlemen of DVD Region-2. Upcoming DVD releases (PAL, R2) from Fox Video subsidiary Artificial Eye, U.K.:
July 29th: Ivan's Childhood
July 29th: Mirror
Late Summer: The Sacrifice
The two July-releases are, presumably, direct ports of the corresponding RusCiCo releases. The actual dates should perhaps be taken with a grain (or two) of salt, judging from past AE/RusCiCo experiences...

June 3, 2002
Our readers in Japan will be interested in knowing that NHK BS1 airs all of Eisenstein's films, and some Tarkovsky movies this month. Check your local NHK listings.
June 4th, 0238-0430: Mirror (108 min)
June 9th, 0045-0350: Andrei Rublov (183 min)
May 18, 2002
Correspondent Yevgeny Borzov in Russia files the following report on the ongoing celebrations in Russia of the 70th anniversary of Tarkovsky's birth. It has been slightly edited by Nostalghia.com.
Ivanovo, May 17/2002

I [recently] visited a very interesting exhibition devoted to Tarkovsky in the Moscow Cinema Museum. The exhibition opened on April 9 2002, and is organized by the Ministry of Culture of the Russian Federation, the Cultural Foundation of Russia, the Tarkovsky Foundation in Moscow, the Italian embassy in Russia, and The Swedish Film Institute.

There are about 200 photos and pictures of the Master and his colleagues and friends, quite a number of them are pretty unique, ones which I have never seen before. There are also Russian and foreign posters of all his films, abstracts from his diaries in Russian, and the copies of the original scenario script (first 3 pages) for Andrey Rublov, written by Andrei Tarkovsky and Andrey Konchalovsky in 1965.

I was surprised to see the portrait of Yuly Fait, made by Tarkovsky himself. But the most intriguing and amazing were the copies of secret documents by the Central Committee of the CPSU, concerning the release of Andrey Rublov and the notorious campaign against the Tarkovsky family and obstructive actions to prevent its reunion.

Visitors are welcomed to see some of Tarkovsky's films on video tape, including Tempo di viaggio and Andrey Jr.'s documentary Vospominaniye. Among those who contributed to the exhibition were Marina Tarkovskaya, Andrey Tarkovsky Jr., Arseny Tarkovsky, Irma Raush, Marianna Chugunova, Paola Volkova, Yuly Fait and many others (more than 20 personal contributions). For those who happen to be in Moscow this summer, it [should not be missed].

The exhibition is open daily (15:00 - 20:30) until late October.

Address: Moscow, Druzhinnikovskaya ul., 15
Metro: Krasnopresnenskaya
Admission:10 RRub ( about 0,3 US$).
Phone: +7-(095)-255-90-95

Please see the booklet available at the exhibition in the attachment. From this folder I realized, that a new film about Tarkovsky was premiered at his memorial celebration on April 5, 2002 at the Central House of Cinema. The film, "Islands. Andrei Tarkovsky," is by Vitaly Troyanovsky (see attachment 5). [...]

- Eugene

Attachments:


Moscow Cinema Museum A.T. exhibition booklet pg 1 | pg 2 | pg 3 | pg 4 | pg 5 | pg 6
May 10, 2002
Our friends in France report that there is a complete Tarkovsky retrospective coming in September to the Centre Georges Pompidou, Paris.
Some recent noteworthy site updates:
May 1, 2002
RusCiCo distributor RBCmp3.com has been kind enough to provide us with this statement regarding the status of the RusCiCo Stalker DVD. Please read it.

April 28, 2002
The Russian Cinema Council (RusCiCo) indicates that the new (unmodified) version of their Stalker DVD (NTSC version) will be shipping "in the middle of May." Once it is confirmed that the re-release is a fact, it will be reported on this page. So, stay tuned...

April 26, 2002


The Assistant Director on The Sacrifice, Kerstin Eriksdotter, has graciously permitted our good friend Lasse Ulander (Sound Engineer on The Sacrifice) to photocopy large portions of her personal archive of materials related to her and Andrei's work on the movie, including complete shooting scripts (Swedish, English [ pg 4 | pg 48 ], and Russian versions). Lasse has also been talking to Owe Svensson (Senior Sound Mixer on The Sacrifice), and we hope to bring you audio samples from the Sacrifice editing sessions, as well as the famous "list" of audio effects that Andrei requisitioned for the movie. Further, Anna Asp has been very kind to offer us photographs taken during the construction work of the house at Närsholmen. Stay tuned for an upcoming Sacrifice Special Section this summer, on Nostalghia.com. We are currently working on resolving the various Copyright issues involved.
(The sample sketch shown here is from Kerstins's archive, one of many that were hastily drawn by Andrei on the set of the movie. In the conceptual sketch, we see a room with a big cabinet between two windows, and how the light from the windows reflects in the ceiling, and how the cabinet reflects on the floor. The cupboard and windows are also seen at the top of this sketch, also from Kerstin's archive.)
April 24, 2002


Artificial Eye (U.K.) has released the much-anticipated Stalker two-DVD set into the European (PAL) market. The release is a direct port of the disks released by the Russian Cinema Council (RusCiCo). As reported earlier (see January 30 and 29 news items below), there were numerous problems associated with the RusCiCo disks, in the areas of video as well as audio quality. RusCiCo promised to fix some of these problems (see March 20 news item).
Initial reports from the U.K. indicate that the Artificial Eye release of Stalker does not repair the various visual errors of the RusCiCo disc. I.e., the video portion is identical to that of the original RusCiCo Stalker release. This unfortunately means that the float/jitter problem is still present, and the B&W sequences would still be overly contrasty, with no shadow detail and severely blocked highlights. We originally suspected that the jitter problem was an artifact of the PAL to NTSC conversion, and that the Artificial Eye release would thus be jitter-free. This is not the case. The problem thus appears to be somewhere at the root of the encoding process.
However, when choosing the menu item "Play Film," you are now presented with a menu that says "Russian Version 5.1" and "Original Version (Mono)". You can flip between the two audio tracks on-the-fly while playing the movie, if you need to convince yourself of the difference in quality between the director approved soundtrack and the new 5.1 re-mix. The Original sound track sounds crisp, with no annoying pops or hiss. Thanks to Nick Wrigley in the U.K. for contributing to this report.
Gary Tooze of DVD Beaver emailed Nostalghia.com some early impressions posted on his site by Nick Wrigley:
Oh God. [...] I've just watched the "train track ride to the Zone" whilst flicking between the two, and the 5.1 added music sounds like a 1984 John Hughes teen-flick as compared to the beauty of the original...
As for the North American market, RusCiCo distributors RBCmp3.com and st-p.com are both proud to confirm that the version of Stalker that they are currently shipping is the one with the "new soundtrack." We have desperately been trying to ascertain whether "new" means "original" or "re-mixed," but have not been successful in our endevours. There appears to be a lot of confusion regarding this issue within the ranks of these distributors. If anybody knows exactly what version of Stalker is currently shipping, please let us know. For example, what are the external (on the cover) distinguishing marks between the two versions?

April 9, 2002 [revised April 11]
Andrei Tarkovsky's VGIK diploma film, The Steamroller and the Violin, will be available on DVD in June, from Facets Video [still | flyer]. The disk will be in the NTSC format, no region code (playable in all zones), with a 43 minute running time. It will include a text filmography and a text biography. A VHS version will also be available, for those who are so inclined.

April 8, 2002
Our correspondent Yevgeny Borzov files the following report, on the ongoing celebrations in Russia of the 70th anniversary of Tarkovsky's birth.
Ivanovo, April 8/2002

This weekend we were happy to see The Sacrifice, and the documentary about its filming, in the prime time hours, on the Kultura Channel. It was the first time I had seen both with Russian translation (maybe I missed any previous airings), but these films are certainly shown here not that often, as compared with the rest of the Tarkovsky's film heritage.

But the most exciting program was on the central TV-Center Channel on Sunday evening, when Andrey Jr was interviewed by S. Govorukhin in his weekly program Velikaya Illusiya (The Great Illusion). Andrey spoke about himself as Film Producer, and Director of the Tarkovsky Center in Moscow. He mentioned the recent appearance of Tarkovsky's diaries in Italian [see the December 8 2001 News Item further down on this page. -Ed.], and his plans to publish Tarkovsky's archives in Russian as well. He did not specify the timeline for this project, though. He also made it clear that he is about to start his second documentary about his father, which is to be based predominantly on his father's diaries and hence to be called Martirolog, following the original title.

A screening of Mirror on Channel One at about midnight completed the day's TV shows, but I guess the memorial events may not be over yet. So please let me find more news for you, as the Tarkovsky anniversary year just only begins.

- Eugene

Attachment: Picture taken during celebration in Yurievets.
April 6, 2002
The following is another update from Yevgeny Borzov in Russia. It pertains to festivities surrounding the 70th anniversary of Tarkovsky's birth.
Ivanovo, April 6/2002

On April 5th, the focus of Andrei Tarkovsky celebrations shifted to the Cinema House in Moscow, where many actors, directors, assistants and just hundreds of Tarkovsky's fans remembered the Master. Memories, reflections, poems were pronounced by those who worked with him throughout his career, to a background of live piano and choral music and continuous slide images on a big screen. Among those present were Andrey Jr., Andrey Vosnesensky, Natalya Bondarchuk, Alla Demidova, Shavkat Abdusalamov and other celebrities. The RTR central TV Channel devoted an hour-long program, where Oleg Yankovsky and Natalya Bondarchuk shared their impressions on Andrei as Director, when he filmed Mirror, Solaris and Nostalghia. Pity that this very interesting program was on the air at 1:40 AM.

In a few hours, Regi Andrei Tarkovsky by Michal Leszczylowski and The Sacrifice will air on the Kultura Channel. I wish you a good online reception as well!

I will bring you more news on Monday.

- Eugene
See also the news item Russia remembers filmmaker Tarkovsky, carried by the Agence France-Presse. [local backup]
April 5, 2002
Many readers of this news column will be interested to learn that Tarkovsky's acclaimed production of Mussorgsky's opera Boris Godunov, first produced at the Royal Opera House Covent Garden in 1984 and recorded with the Kirov Opera under their conductor Valery Gergiev, will be available as a 2 DVD set in May on the Philips label. This production has previously only been available on (now out of print) Laserdisks and VHS video tapes. Thanks to Andrew Dalton for the heads-up. Detailed information on this release may be found here, on Decca's website.

April 5, 2002
The following report was filed by our man in Russia, director Yevgeny Borzov. The report has been slightly edited for brevity, by Nostalghia.com.
Ivanovo, April 5/2002

Yesterday was a very special day here. Mass media included Tarkovsky Anniversary related items in all main information programs, with the Kultura on-line shows on top of that. A monument to Andrei Tarkovsky was opened in Moscow, Andrey Jr held a memorial to his father in the New Opera House, Marina Tarkovskaya remembered his brother at the Tsvetayev Museum.

However, I missed all these events, as I spent the whole day in Yurievets. The weather was pretty cold there: wind, snow - no smell of the spring in the air. But the atmosphere was very warm. The Tarkovsky Museum was packed full, where the ceremony took place. The keynote speaker was Nikolay Burlyaev, who shared his memories about Andrei Tarkovsky in the years of their tight cooperation in filming Ivan's Childhood and Andrei Rublov. His speech was followed by a presentation of a picture exhibition on Tarkovsky's films and his portraits. My film closed the official program and was well received by the audience and Mr. Burlyaev. The papers (both central and local) printed articles on the Anniversary and are likely to continue the reports this weekend with the latest account of the ongoing events still underway.

- Eugene
April 4, 2002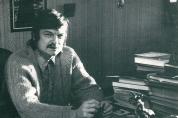 Today is what would have been Tarkovsky's 70th birthday. For a brief overview of the life and work of Andrei Tarkovsky, see this article by Peter Green, reproduced by Nostalghia.com with the permission of Sight and Sound.
We extend our best wishes to Tarkovsky's family.
March 28, 2002
As many of you may be well aware of, April 4 will mark the 70th anniversary of Tarkovsky's birth. The CEO of the Andrei Tarkovsky International Foundation, Andrei Tarkovsky Jr., has informed us that the Foundation is working on the Official Website of Andrei Tarkovsky, which they intend to launch on the Anniversary. The amount of material in the archives of the Tarkovsky Foundation is enormous, and the website should be a very interesting and valuable resource. Look for future News updates on Nostalghia.com regarding the progress and status of the upcoming official website. [Footnote: The Andrei Tarkovsky International Foundation has offices in Moscow, Paris and Florence, and their mandate is to work on Tarkovsky's heritage, publishing his archives, restoring films, organizing special-events and retrospectives].
Special events are being held around the globe to celebrate this anniversary. Our man in Ivanovo Russia, Yevgeny Borzov, director of the documentary feature Reflected Time (Otrazhennoye Vremya), informs us that VGIK (Moscow) last week arranged a Tarkovsky Memorial Day, where he attended a screening of Steamroller and the Violin. The screening was in font of VGIK students, and was followed by interviews with the audience for a central TV program, due to be aired on Channel "TV-Center," April 7, 2002, 18:10 local time. Further, an exhibition of pictures devoted to Andrei is scheduled in Moscow. [Footnote: VGIK is the acronym for the All-Union State Cinema Institute, Vsesoyuznyi Gosudarstvennyi Institut Kinematografii, the leading film school in Russia from which Tarkovsky graduated. Its founders in 1919 included Vladimir Gardin and Lev Kuleshov].
In Ivanovo, the local Council of Culture and Arts is planning a series of events both in conference auditoriums and cinema halls. On April 4, 2002 at Yurievets, Andrei Tarkovsky's birthplace, the annual "Tarkovsky Days" will be held as usual. Several feature films will be presented. N. Burliayev (Boriska in Andrei Rublov) is expected to attend.
Fortunately, in this age of the Internet, many TV and radio broadcasts may be viewed and heard live across the Internet. For example, the Russian "Culture" channel has a direct feed to the Internet, and can be accessed via this link. Click "Pryamaya translyatsiya" (the first red link on the left) for the live broadcast (RealMedia). Click the photo of Andrei Tarkovsky on the front page for a list of the cycle of films about Tarkovsky that is being broadcast.
The broadcast schedule, as posted on the website is, in English translation:
3 April, 11:20 pm - Tarkovsky - Paradzhanov
4 April, 4:10 pm - Pro memoria..., a documentary impression on the "Shchipkovsky Lane" - one of AT's Moscow addresses
4 April, 11:05 pm - Andrei Tarkovsky - a documentary with Marina T., Vadim Yusov, N. Bondarchuk, V. Fomin, Shavkat Abdusalamov
5 April, 11:05 pm - Nostalgia According to Andrei, interviews with Larissa T., Andrei Andreievich T., Charles de Brantes, Vladimir Maximov. Includes footage from the unveiling of a Tarkovsky memorial at the Sainte-Geneviève-des-Bois cemetery
6 April, 2:45 pm - Mikhail Kozakov hosts 1001 Stories about Cinema devoted to Arseny Tarkovsky, his relationship with his son, the influence of his poetry on his films, and the Lenkom Hamlet
6 April, 8:25 pm - Michal Leszczylowski's documentary, Regi Andrej Tarkovskij
6 April, 10:20 pm - The Sacrifice
Note that all times are Moscow Local Time, and all broadcasts are carried in the Russian language.

March 20, 2002
The Russian Cinema Council (RusCiCo) today issued a statement to the effect that their re-release of Stalker should occur in "late March." Earlier purchased copies of the defaced version may be exchanged for the new release at the point of purchase.
See January 29 & 30 news items below for the full context of this story. Here at Nostalghia.com, we are eagerly awaiting the DVD release of the director-approved version of Stalker. Once it arrives, we shall provide you with detailed information on whether or not the various problems associated with the DVD transfer, as reported on earlier, have been adequately addressed by RusCiCo.
March 17, 2002
Some quick updates...
MDR Television, Germany, is carrying a Tarkovsky retrospective every Monday night. Next Monday: Mirror.
Those of you who regularly check our Site Updates Log will already be aware of several recent additions to our Stalker Special Section: articles by Shavkat Abdusalamov, Arkady Strugatsky, and Vilgot Sjöman. Also recently added, Peter Green's essay Apocalypse & Sacrifice, as well as a piece by Romadin on Film vs. Painting, in the Topics' Section.
March 7, 2002
IN an interesting turn of events, Nostalghia.com has been granted kind access to an original script of Stalker. Once final permissions and approvals have been secured, we plan to post and - over time - meticulously translate into English the pages of the manuscript, including, of course, all overstricken portions. The material would presumably be of interest mainly to film students and historians (as well as some less-educated Tarkovsky geeks, like Trond and Jan). The script will eventually reside in our Stalker Special Section.

February 22, 2002
The Cinematheque Ontario is arranging an Alexander Sokurov retrospective in February/March. Sokurov's tribute to Andrei Tarkovsky, Moscow Elegy, is being screened February 23rd.

February 20, 2002
A rather interesting addition to our Stalker Special Section: sound designer Vladimir Sharun recalls his work with Andrei Tarkovsky in this article entitled In Stalker Tarkovsky foretold Chernobyl. The article does, in spite of its somewhat "gossipy" nature, contain some interesting information. Enjoy! (Note that a heavily abbreviated version of this article was posted earlier in our Topics' Section).

February 8, 2002
More screening information: Bologna Municipal Film Archive in Italy (Cineteca del Comune di Bologna) presents a Tarkovsky retrospective from 3 to 18 March. The screening takes place at Cinema Lumière (Via Pietralata 55/a) in Bologna. Check the Archive's web site for the show times.

February 7, 2002
Screening information.
U.C.S.C. (University of California Santa Cruz) will be screening Stalker in the Media Theatre, 14 March, at 07:00 pm; see their programme.
TCM (Turner Classic Movies, USA) will air One Day in the Life on Andrei Arsenevich, February 15, at 07:00 pm (EST). Check your local listings and program your VCRs.
January 30, 2002
We quote RusCiCo's official statement regarding their Stalker DVD here, without any further comments (cf. January 29 news item, for context).


                      Thank you for your letters regarding STALKER DVD.

                      Please note that all changes in the film were made by
consent of the film's authors. But because of many requests, RUSCICO will
produce the original version of STALKER in February/March. And it will be
possible to change one version for another in a store where the first version
were purchased.


                      Sincerely,

                      RUSCICO.


January 29, 2002
The new Stalker DVD has arrived on our doorstep courtesy of RBCmp3.com. The picture quality of this disc is excellent, the film has never looked this good on video before.
There is one problem though: the publishers have crossed the boundary between restoration and alteration when they decided to change the soundtrack. While there is nothing terribly wrong in principle with a mere stereo remix (especially if the original soundtrack is included as an alternate audio) an altered soundtrack is unacceptable.
Here are some examples of the changes made for this edition:
Music added to scenes where no music existed before (travel to the Zone on the trolley). In the original the only sound is the wheels clanking amplified slightly on the synthesiser.
Music removed: Beethoven's 9th is gone!
The mood of Stalker's rooms is changed completely by adding ambient wind and water noise (his rooms used to be silent except for train sounds).
A more careful comparison would certainly reveal many more unauthorized differences. We frankly find this quite surprising. Rewriting, say, Dr. Faustus would never occur to a book publisher — why do film publishers feel it's appropriate to make changes?

There is also a slight jitter problem visible throughout in which highlights seem to "float" independently of the rest of the frame. Most of the time it's not noticeable but it's a defect.

Very interesting interviews in the supplements. They include snippets of documentaries which we would love to see in their entirety. How about a separate DVD of Tarkovsky documentaries? (Hint, hint...) Even if they are silent and/or unedited.

Summing up: a good release that needs a corrected soundtrack and the jittering artifact to be looked into. Then it will be a perfect 10!



January 25, 2002
The Museum of Modern Art (N.Y., U.S.A.), is arranging an Aleksandr Sokurov retrospective, from February 1 to February 21. They will show no less than 27 of his works, both documentaries and features. See article by Stuart Klawans in NY Times, January 20, 2002 (also available online).

January 24, 2002
Some more screening information.
FRANCE. Forum des Images (Paris), an extension of the Paris Cinematheque, is screening Solaris on February 6th at 8:00 PM. A discussion with film critic Michel Chion follows.
AUSTRALIA. State Library of Queensland, Brisbane, is screening several Tarkovsky movies in February/March. See schedule here.
NETHERLANDS. The Dutch Film Museum is continuing their retrospective, see programme here, and watch for upcoming Nostalghia.com interview with key personnel in charge of the festival.
Forget the DVDs, nothing beats the big-screen!

January 23, 2002
Turner Classic Movies (TCM), U.S.A., is doing a Stalker re-run on February 8 02:00 AM PST. Check your local listings, and mark your calendars.

January 16, 2002
The new Stalker DVD is apparently available from at least one online retailer: RBCmp3.com. This is according to RBC's own announcement, whether it means they have the discs physically ready for shipping we don't really know... They have been a reliable seller according to our own (limited) experience.

January 13, 2002
RusCiCo have announced the release of the long-awaited Stalker DVD. The 2-DVD set is expected to hit the shelves in about 2 weeks. According to RusCiCo the special features include: photographs and filmographies of the cast and crew members; photo album; interview with the director of photography A. Knyazhinsky; interview with production designer R. Safiullin; fragment from A. Tarkovsky's diploma work, The Streamroller and the Violin; documentary about A. Tarkovsky's house, Memory.

January 6, 2002
A new section devoted to Stalker has been added to the Topics page to help celebrate the upcoming DVD release. Despite our promises we couldn't resist adding a few JavaScript "Easter eggs" to one of the pages. They contain no new information so you are not missing anything if your browser doesn't display them.

January 1, 2002
According to play.com, RusCiCo-partner Artificial Eye, U.K., is releasing Stalker on DVD for the European market (PAL/R0) on January 21, on the same day they are supposedly releasing Rublov and Solaris. There are also indications that Mirror may be released as early as in February.
No word yet on when the corresponding NTSC version of Stalker will be available via RusCiCo-partners st-p.com et al. in North America. Watch this page for constant updates.
Happy New Year to all our devoted contributors and visitors, from Trond and Jan at Nostalghia.com.